Product suite
At Savvy Dealer, we customize our marketing packages to meet your needs, not ours. We believe that a three-pronged approach to digital makes the most sense for your business. This approach sets us apart: our priority is on what gives you the best return on your investment in the long run.
4 components of your
Immediately driving leads to your dealership using paid search and social media ads
Organically growing your online presence to improve the quality/quantity of your leads
Consistently analyzing our efforts to ensure that we are making the most of your budget
Ultimate Website Platform that ties it all together.
Lead
Capture Traffic/Drive Sales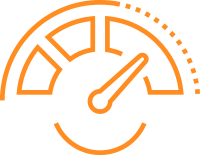 LeadDRIVER is the instant gratification that every dealer loves, the SEM strategy that brings ready-to-buy customers to your dealership.
Our approach to SEM centers around driving quality leads to your site. LeadDRIVER targets audiences that are primed for purchase through strategic keyword choices. Because we see ourselves as an extension of the dealership, rather than an isolated third-party vendor, we run campaigns that make the most sense to you–and that will make the most impact in your local market.
Our SEM accounts are constantly adjusted and optimized, focusing on what's happening in real time at your dealership. Because we are not a "set it and forget it" SEM firm, we spend your ad budget far more effectively and efficiently than other marketing vendors. We use targeted ads, dynamic social media marketing, and effective keyword combinations to drive down costs and drive up the number of qualified leads you see visiting your site and, later, your dealership.
And, yes, we can use your co-op money to maximize your Google and PPC spend!
Growth
Fuel Long-Term Growth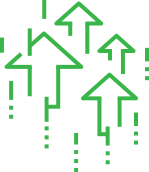 If LeadDRIVER is a dealer's instant gratification, GrowthDRIVER is the slow burn. Our customized content fuels your site's organic growth, leading to more qualified leads and more effective ad budget spends.
Keyword stuffing is a thing of the past. Our content is customized on topics that truly interest the car buyers you're targeting. Because Google and other search engines are essentially question and answer machines, our goal is to give those buyers the answers they want. Useful, user-friendly content gives your site an enormous advantage, telling Google that you are an industry leader and propelling your page ahead of other local and national dealerships and industry publications.
Our monthly packages of custom content give buyers real answers to their questions about the vehicles you sell: model reviews, comparisons, used buying guides, service advice, and custom landing pages about your dealership. Every page is created specifically for your dealership–no spin, no Google penalties for duplicate content, and no wasted marketing dollars. When we pair GrowthDRIVER with LeadDRIVER by directing PPC traffic to a custom landing page, we can often drive down the pay per click rate to use your SEM budget even more efficiently.
Our long-term goal is to give your site enough momentum to keep that SEM budget steady and focused rather than having to spend more, month after month, to get the same number of leads.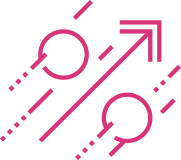 Accountability should be the heart of any marketing campaign, and DataDRIVER allows us to keep our finger on the pulse of your digital efforts. When we see something is not working, we change it.
We use smart tools wisely. Our custom-built dashboard allows you to see what we see in a simple and easy-to-ready system. Our data translates digital buzzwords into real information that makes sense, making budget decisions and strategy easier. Even though we give you information at your fingertips, we walk you through your numbers during regular strategy sessions, helping you understand how users are interacting with your site and partnering with your team to create a digital marketing game plan that works.
One of the things that sets Savvy Dealer apart is our connection to your dealership and your team. We regularly consult with you, helping you vet third-party digital and traditional advertising vendors.
We are your eyes and ears, giving you perspective about how your dealership's performance matches the industry and making sure that your money is being spent wisely.
Agile
DOMINATE YOUR ONLINE MARKET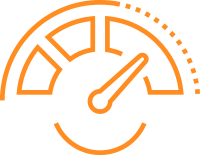 The AgileDEALER platform is a market dominating website system.  Designed from the ground up to be adaptable to the ever changing Google SEO requirements.
Our website platform focuses on 4 key areas to dominate all other platforms.
SEO – If customers can't find you in search nothing else matters.  We built the Agile platform from the ground up to maximize adaptability and current google search requirements.  Rather than taking an old outdated platform and adapting it we started from scratch with a mobile first emphasis.
Search – If people are using search to find you, they need to be able to use the same search when they get to the site.  Agile Dealer has universal inventory search.  It can detect new or used and misspellings and get the customer to the right place.
Incentives – Incentives aren't getting any easier.  We had this in mind when we designed this platform.  You can hide, apply and customize incentives to keep up with the ever changing needs of the manufacturers.
Modern Style – Customers are used to good looking websites.  They may not understand a lot of the technical elements but if the site looks good customers stay longer.  If customers stay longer google sends more traffic.