This Guide is to help you add users to your Facebook Business Page. If you have any issues following this guide, please feel free to contact us. As we get a lot of requests we may just amend the guide to better serve you.
Step 1
Login to Facebook. Depending on how you are setup, you will either need to switch to the Business Page you are looking to share, or go to Business Manager. If Business Manager is the only place you can find your page
Step 2
If your website is managed by your Business Manager you will be prompted to click here. If there is no prompt skip to Step 2a
If you are not using Business Manager
Step 2a
If You don't see Business Manager you can just click settings from Here.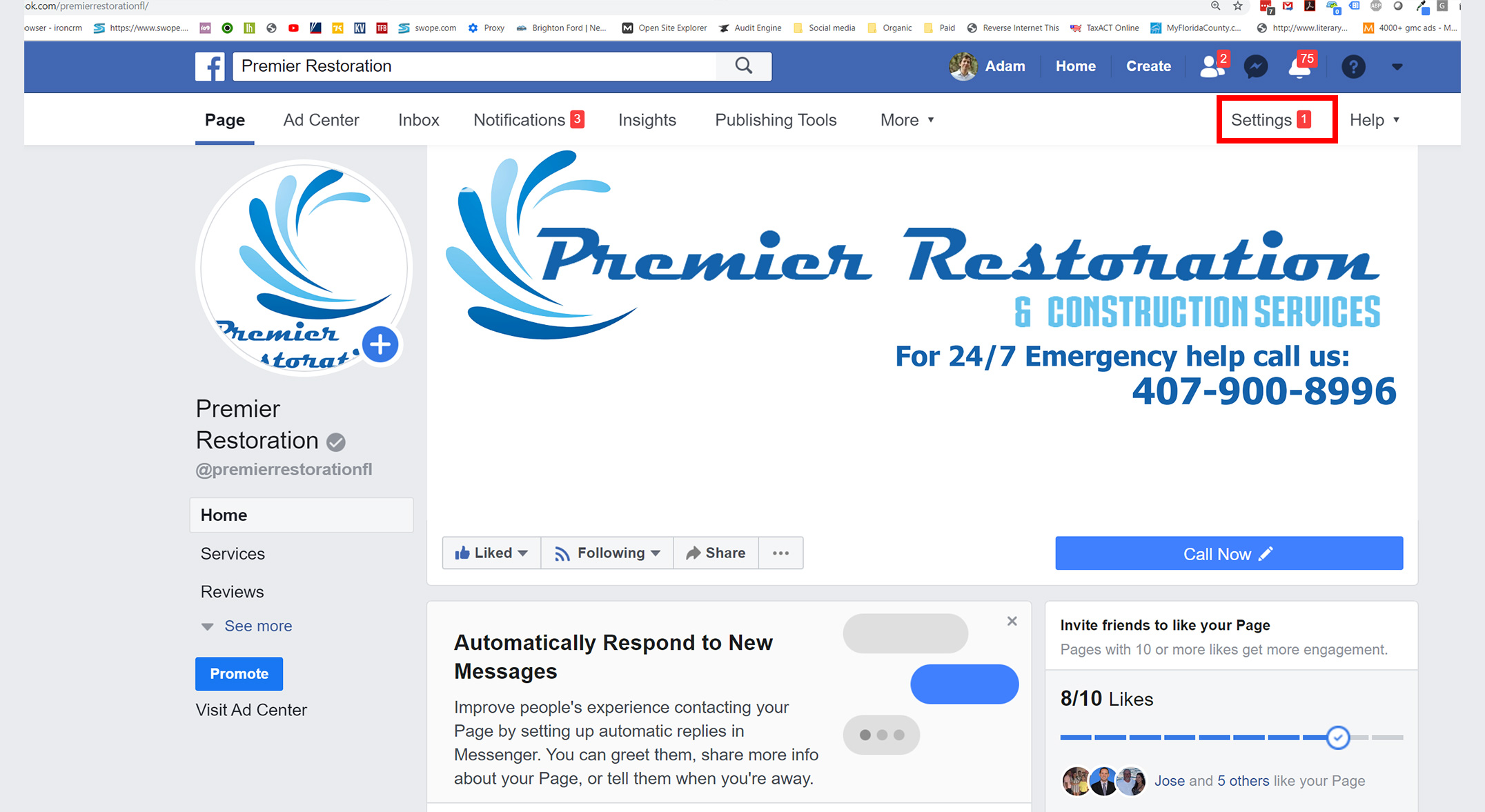 Step 3
If you do Have Business Manager you will need to click it to get to this screen. Now Click Settings.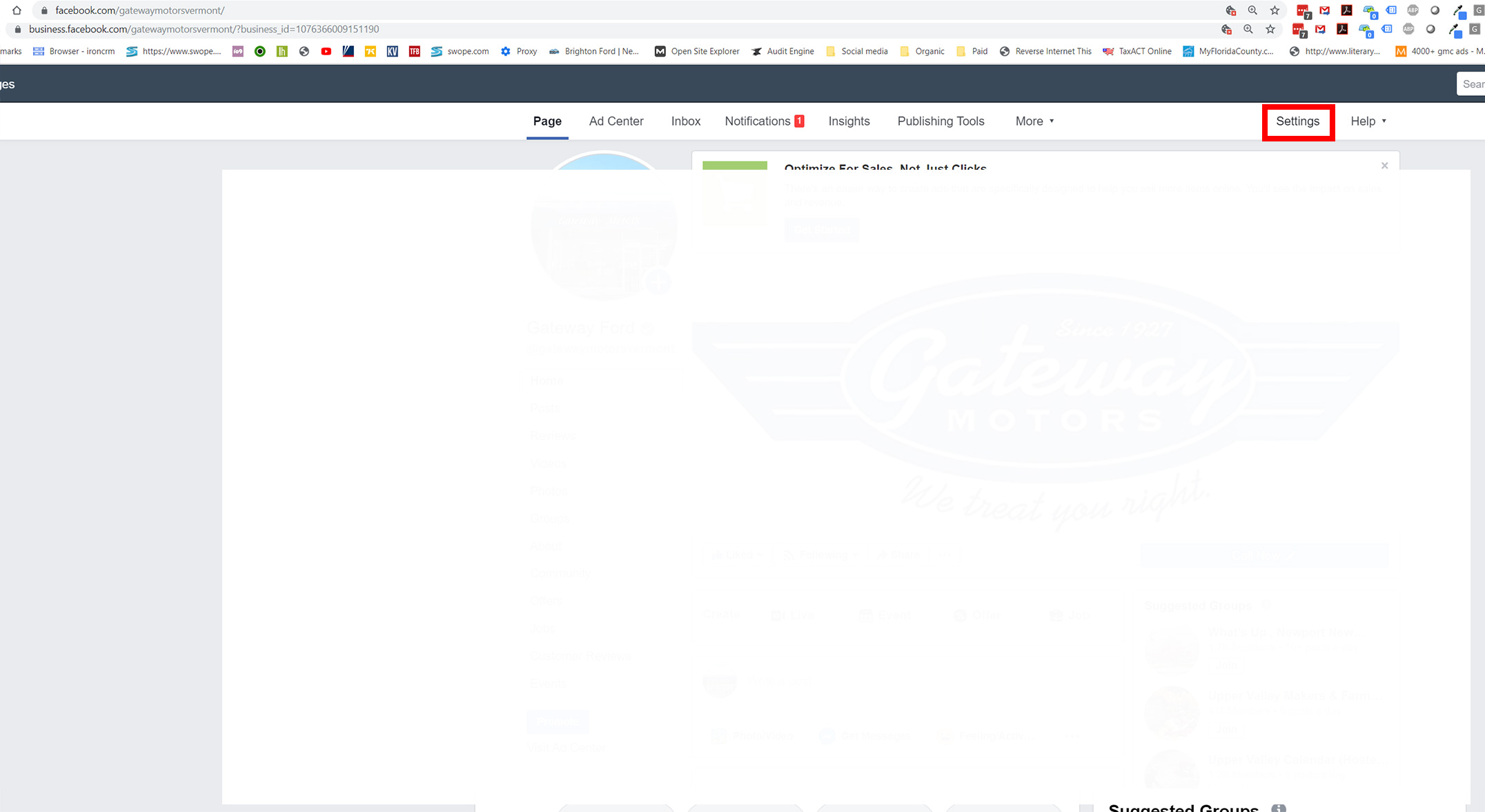 Step 4
If you don't have access to manage your page you will see the following.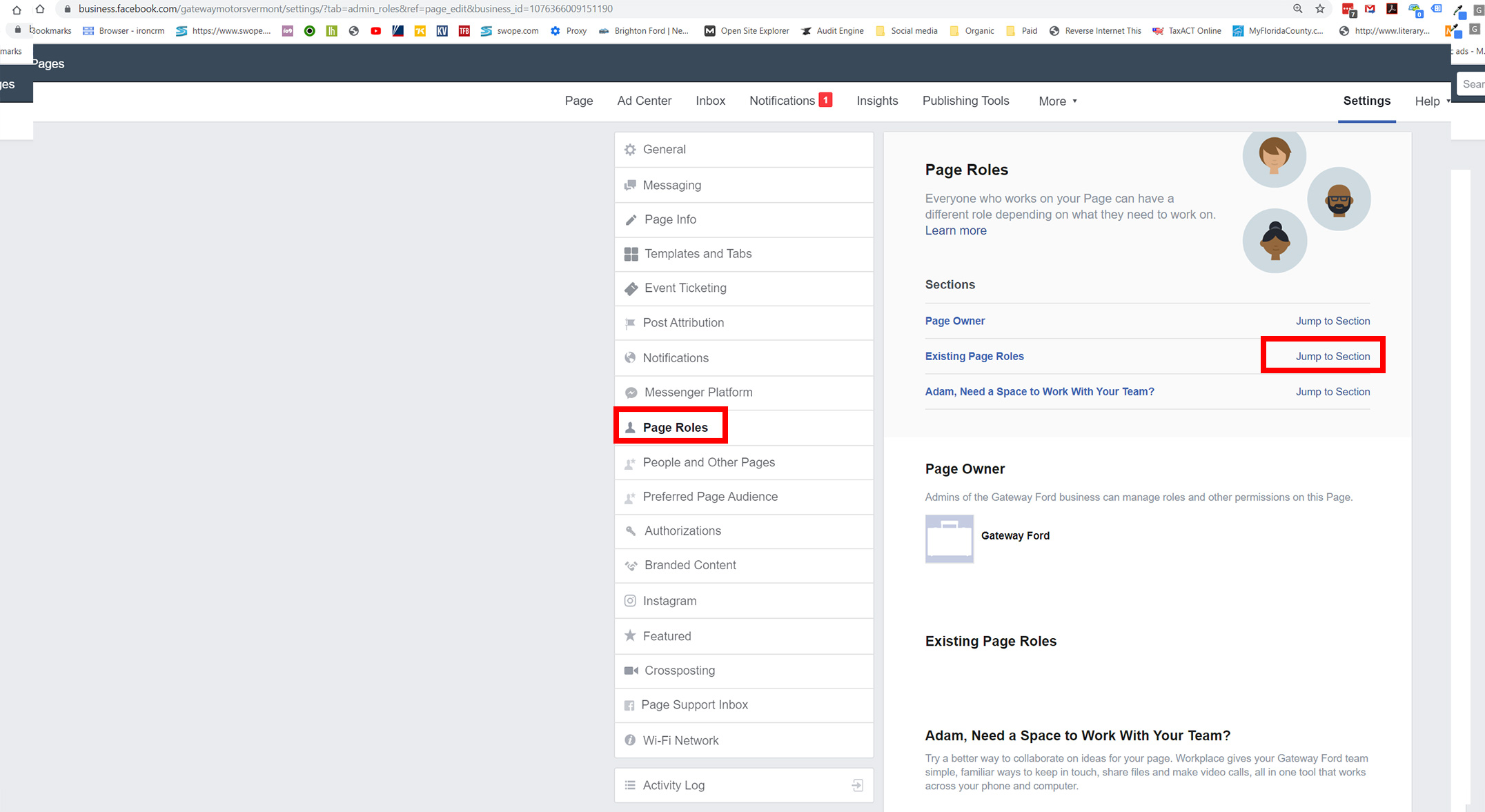 This means you are a user but there is no access to make changes. At this point you need to Contact the Page Owner to get someone added.
Step 5
If instead it looks like below. You can navigate to Page Roles and begin adding Users.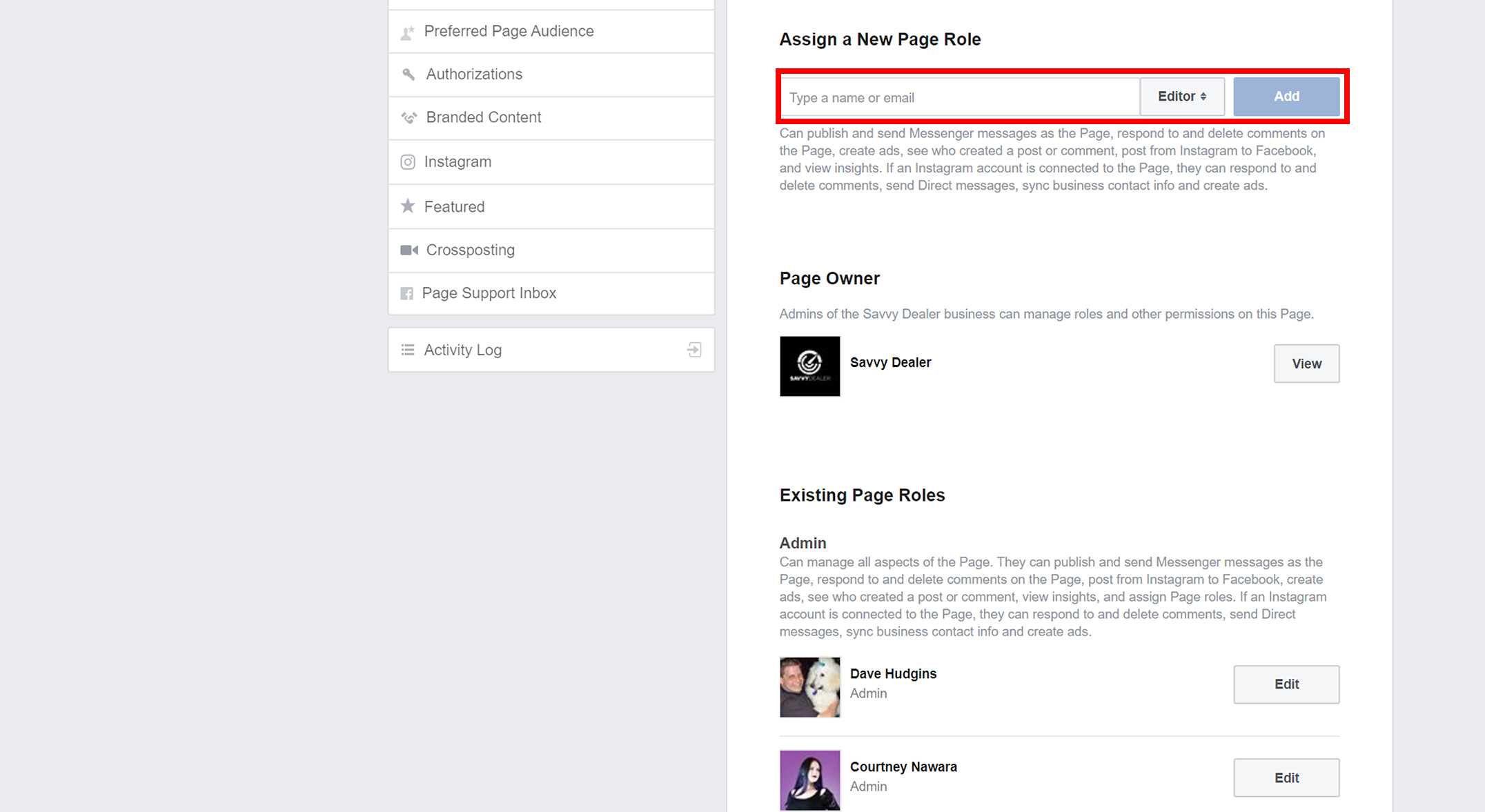 At this Point you can start typing their name or Email. At times you will see multiple profile pictures. One way to avoid inviting the wrong person is to use their email address, or be familiar with what their profile picture looks like. That's it, just add them give them the access they need and you're all set.