"What's the deal with this Facebook thing. Should I use Facebook for my automotive dealership? Is it actually effective?"
It's hard to go anywhere these days without finding the Facebook "Like" symbol on business cards, websites, blogs, hanging in restaurant windows, or even stamped on my forehead when I need an ego boost. If you haven't used this platform to your automotive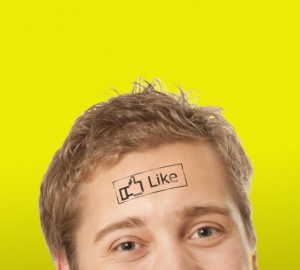 dealership's advantage yet, you are behind; and in some ways, a little too late. In an interview with adexchanger.com, Facebook's Product Director of Ads, Gokul Rajaram, admitted:
"Organically, you get anywhere from 15 percent of your fans that you reach organically. In order to reach the remaining 80 to 85 percent, sponsoring posts is important".
Translation
If I have 700 friends/fans and they each make two posts a day, there is no possible way that I am going to see 1400 posts at one time in one day on my news feed. Frankly, I wouldn't care to sift through the garbage posts to find the ones that would even interest me. To solve this, Facebook uses an algorithm to decide which posts appear in a user's news feed. That way, the user will likely see only posts that are interesting to THEM when they sign into their Facebook accounts. This means that your automotive dealership's posts only reach 15-20% of your friends/fans.
What about Promoting, Sponsoring, and Adds for my automotive dealership?

Here is where the world is divided. In the spring of 2012 Facebook launched the option to "Promote" or "Sponsor" your page and/or posts.
"Every day, news feed delivers the stories your [fusion_builder_container hundred_percent="yes" overflow="visible"][fusion_builder_row][fusion_builder_column type="1_1″ background_position="left top" background_color="" border_size="" border_color="" border_style="solid" spacing="yes" background_image="" background_repeat="no-repeat" padding="" margin_top="0px" margin_bottom="0px" class="" id="" animation_type="" animation_speed="0.3″ animation_direction="left" hide_on_mobile="no" center_content="no" min_height="none"][dealership] posts to your friends and subscribers. Promote important posts to help people notice them. Promoted posts appear higher in news feed, so there's a better chance your audience will see them." -Facebook.com
"Promoting" and "sponsoring" is tool that Facebook is claiming will help you reach the 80-85% by making your post appear higher in your fans news feed which would IDEALLY make them click on your post and visit your automotive dealership website. Like looking in the refrigerator and eating the leftover sandwich that is staring you down from eye level, rather than going through the effort of bending over and digging through the forgotten bottom drawers of the fridge where you're sure whatever you find will be sticky and covered in old ground beef runoff or rotten zucchini you don't remember buying. Promoting is not cheap, however. The cost of your promotion, add, or sponsorship is directly linked to how many people you want to reach. A business page with 3000 fans might only have to pay $10/post, while a page with 50,000 fans might have to pay $200/post! OUCH. One business described it:
"For online publishers who depend on "page views" to sell advertising against—and who have invested considerable time and effort courting Facebook fans—the company's new policies are particularly galling: Imagine losing 85% of your inventory and then being asked to pay a daily king's ransom—more than it's even worth to you—to get it back!" 
Why Did You Make Me Read All Of This? I Don't Want My Automotive Dealership TOUCH Facebook Now.
Don't get too hasty and immediately swear off Facebook after reading this article. It's true, the majority of businesses have seen a decline in their Facebook statistics since Facebook got a little greedy. However, that doesn't mean you should ignore the potential. Facebook recently reached the 1 billion user's mark. ONE BILLION. I'll bet your teenager is checking her profile on her phone right now as you are reading this. Don't give up. Advertise your dealership's Facebook page, share it with your friends, put a link to it on your website, put it on your business card. These things can only help you, it's super easy, and this part costs you nothing. Make sure you post GOOD content on your page. Don't drown people in advertisements, post things that make them interact with your page and your posts will more likely appear in their news feed.
The Key
Do you remember Myspace? Facebook's predecessor disappeared seemingly overnight and became the shag carpet and bead curtains of social media. The reality is that every social media platform can be used to your advantage. Why not take it? It can produce MASSIVE results and, for the most part, it's FREE. The key is to remember that these platforms are NOT the destination of your customers. All of these platforms should direct your customers and potential customers to your website, then to your automotive dealership. Your website is your home base. It's the one thing you can control. Your interactions on Facebook, Google Plus, Pinterest, etc, should all be with the end result in mind, keeping your customers. Have an exit strategy for when the platform tanks (like myspace). How are you going to take your customers with you? Get their email addresses, think of ways you can pack up the party, load the limo, and go somewhere else—together.
If you are interested in what that algorithm is and how it works, you can watch a video of the facebook conference where facebook describes it in 2010 http://www.livestream.com/f8techniques/video?clipId=pla_5219ce25-53c6-402d-8eff-f3f8f7a5b510 or you can read a summary about the conference on techcruch.com http://techcrunch.com/2010/04/22/facebook-edgerank/.